Do you want to get your COVID Vaccine?
Are you 50 or over and live in Hackney or the City of London?
Have you been unable to get your first dose of covid vaccine?
If yes to the above, please come to a special walk-in event at John Scott Vaccination Centre on 11th April, 8:30 am to 6 pm.
No appointment is needed.
It will be first come first served so we cannot guarantee you will be vaccinated but please come early and we will try our best to see everyone as quickly as possible.
Please note this event is for first dose vaccinations only.
What will I need?
We will be able to see you more quickly if you have your NHS number to hand.
There are limited parking and drop off facilities.
Address: John Scott Health Centre 220 Green Lanes Woodberry Down London N4 2NU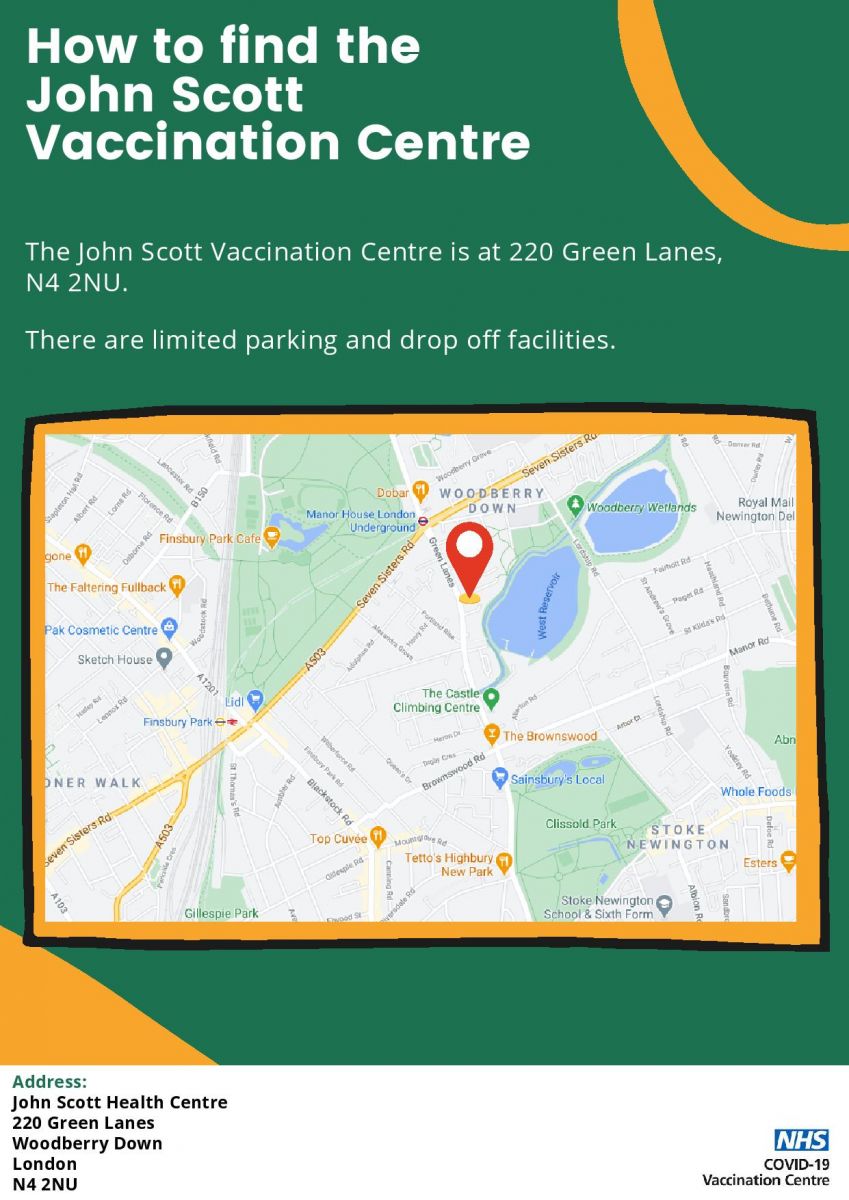 Published: Apr 9, 2021